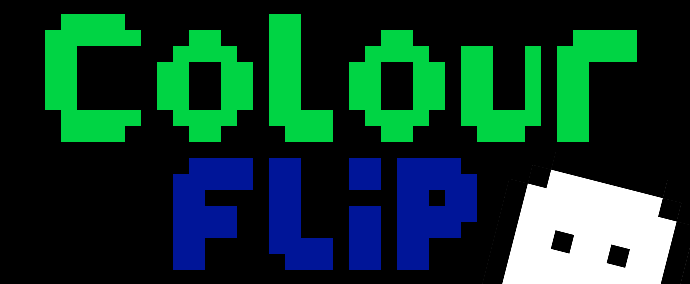 Colour Flip
A downloadable game for Windows, macOS, and Linux
Grab your controllers or large enough keyboard for this mad local multiplayer game! The team that collects the most flags wins, but they can only travel on their colour. But each player can flip a row or column or small area to get through to the other side, and potentially send nearby opponents back to their base! This was made for the Guildford Game Jam: Colour Jam. There are two versions planned to be released here: the jam edition (what we made in the two days) and our post-jam edition (which we might actually update sometimes!).
HOW TO PLAY (because we've not made a tutorial yet)
Move with your given set of keys (either arrow keys, wasd, tfgh or ijkl), which can be seen at the player setup menu. Or use a controller stick (either will do).
Press the given "flip" button (space, e, y or o) to flip a row, column, or area of radius two. For controllers we will ask you to press a button, and then that will be your "flip" button. The flip mode (row, column, area) is chosen at the player setup menu by pressing left and right, and can be seen below the keys for each player.
Then click GO! or press enter to reach team select, where you press left and right to choose your teams. Then click GO! or press enter again when everyone's in a team, and get playing!